My other two friends came back for the night. I know it wasnt just for me but i tell myself otherwise ;)
We went to a chinese resturant where we were being extremly childish with the chopsticks, and the toilet was a really tech sazzy one with buttons that said things like warm and sprits lol, but the buttons didnt work and i would know cause i was pressing the Warm one like there was no tomorrow. There was also i TV in there and a Hello Kitty light effect thing on the celing. Didnt have my phone on me otherwise i woulda taken pics.
Then we went to a couple of Bars on West street which was good cause the people i usually go out with never go to bars and there are some pretty good Cocktail deals and everyones doing this new fishbowl or massive cocktail deal so i know what im drinking when term starts next year ;)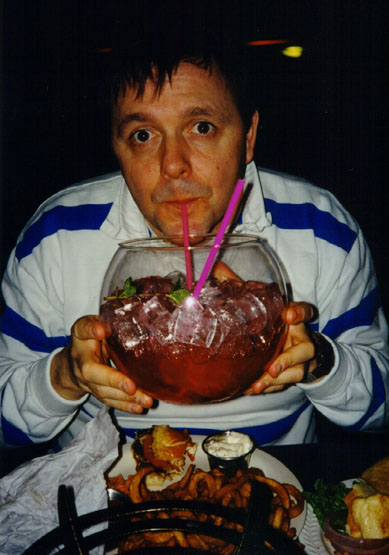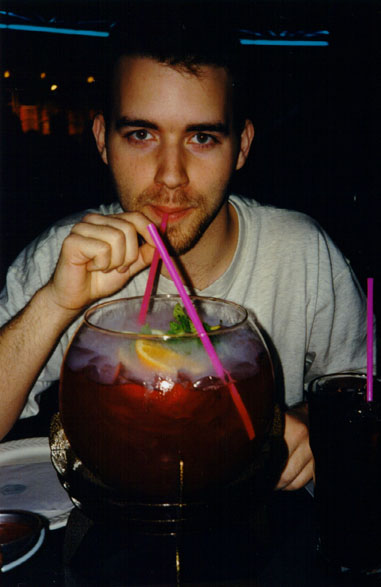 Theyre roughly the size of the one this random guy i found on google has (Left) but ive seen as big as the one on the right. Supposed to be for between 4 and 10 people. I chuckle.
But erm yeah this is a picture of me and Naz and one of Usman cause he never seems to be in pictures...
Yeah.