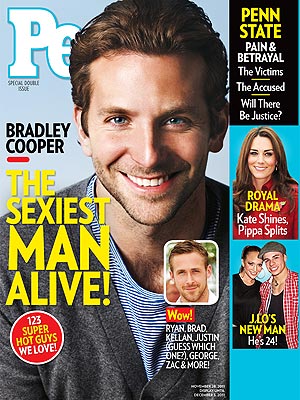 So obvs I had to know why. And what do you know, he has been voted People Magazines 2011 Sexiest Man.
So I went and did a little wikipedia background search and came up with this.
John F Kennedy Made me Chuckle
Props to George Clooney, Brad Pitt and Johnny Depp who have won it twice.