I ain't scared of nothin' and no one.
Seriously I have no fears. And I'm not saying that to be brave. Maybe I just haven't come across what I'm scared of.
I guess I'm afraid of water, but that's because I can't swim so that's completely rational.... because I could die. That being said that still hasn't stopped me stepping into the shallow end of the pool or dipping my feet into the ocean.
I did use to be scared of owls for a while. But that was after watching an episode called The Library in Avatar: The Last Airbender, where in a large owl attacked them. That shit was not natural man.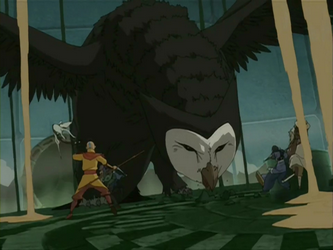 Tell me that's not scary? It's giving me the willies just looking at it. Yowza!